Bike Light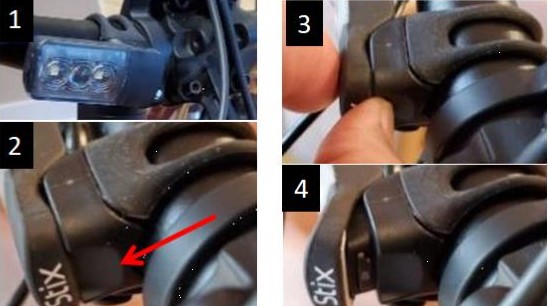 I recently got a rechargeable bike light (1). To recharge the light, it needs to be removed from the mount. To do this, it looks like you can use your thumb in the indentation (2) to pop off the light (3). You can do this, but it is really difficult; so difficult you could end up breaking the light or your thumbnail.

Design suggestion

After a few weeks, I figured out you could simply squeeze together the sides of the light (5) and easily remove it from the mount. Having some markings on the light to indicate squeezing (6) would have saved a couple weeks of frustration.

---
Copyright © Michael J. Darnell 2021. All rights reserved.